Body Treatments
Explore our range of treatments designed to have your body looking and feeling it's best.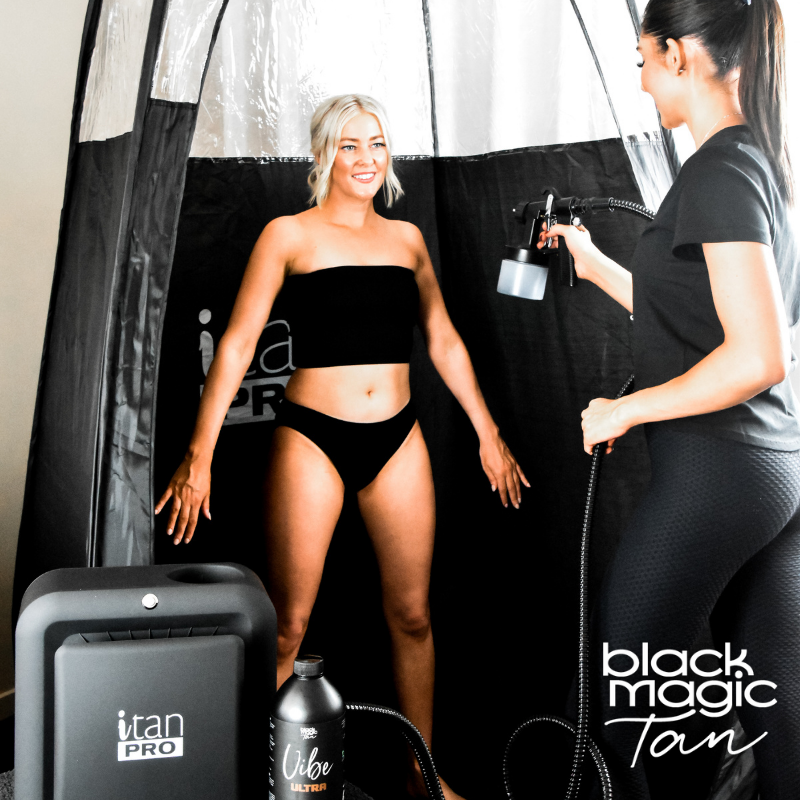 Spray Tanning
Full Body $50
Half Body $40
Student Special $30
Top up $38
We're proud to use Black Magic  spray tanning, The finest grade 100% Certified Organic DHA holds the Key to our amazing natural colour, not to mention the skin soothing and anti-aging properties it naturally possesses. Delicious Aloe Vera and Green Tea Extract – your skin really just can't get enough of these two super substances. Smell….What Smell? Super Natural is conveniently odourless so you can enjoy the transformation without assaulting your nose. Please exfoliate your skin and moisturise skin well the night before spray tan. On the day of spray tanning please have no deodorant, moisturisers or perfumes on your skin.
BOOK NOW
Invigorating Pure Fiji Body Scrub
30 minutes $80 
Pure Fiji sugar rub exfoliating away dead skin cells leaving your skin fresh, smooth and glowing also included luxurious skin hydration to finish.
BOOK NOW