Six Week Skin Coaching Programme
We expect too little of our skin. If we don't have any major skin concerns we easily settle for skin that is 'okay' but lack-lustre. We know that healthy, beautiful skin that glows from within is possible for everyone if they are willing to make some skincare and diet tweaks. If you are ready to take your skin to the next level, this programme is for you.
Our 6 Week Skin Coaching Programme includes:
An initial comprehensive naturopathic skin health consultation
3 x Skin Health check-in sessions
Text and email support throughout the 6 weeks
A customised 6-week prescription for topical skincare and skin nutrition
A Janesce '7 Days of Me' Vital Cleanse pack for your clean-eating detox in week one. The pack includes the 7 Days of Me book (complete with cleanse recipes and a 7 day meal planner and shopping guide), the Janesce Aperitif to assist detoxification, Bestow Beauty Plus Oil, Bestow Dry Bristle Brush and Detoxification Bath Salts
A Janesce Skincare Introductory Pack which includes Janesce Rose Cleanser, Rose or Lavender Soaking Drops, Soaking Cloths, Rose Mist and Nourishing Skin Reviver
Bestow Beauty Powder for essential skin nutrition
Education about congesting foods and heating foods and their impact on skin
Access to Bestow University for education about skin nutrition and Bestow products
Bestow recipe cards and smoothie recipes
A new wellness tip or self-care ritual each session
A Petite Facial after Session 2 as a reward for finishing your 7 Days of Me cleanse
A Signature Facial at your last session to celebrate your journey in luxurious, botanical, Slow Beauty style.
How it Works
You will meet with your skincare coach four times over six weeks. Two of these four sessions will be followed by a beautiful facial to intensify your skin transformation process.
Session One

Naturopathic Skin Health Consultation (60 mins)

Prior to coming for your initial consultation you will complete our comprehensive Skincare Online Questionnaire. We will review this prior to your visit and prepare a topical and internal skincare prescription which she will introduce in your session.

Your Janesce Skincare Routine

We will give you your Janesce Introductory Pack and take you through your Janesce skincare routine, paying particular attention to the Skin Soaking Ritual, which is the secret of the Janesce 'glow'.

Skin Nutrition and Supplementation

We will introduce you the Bestow Twin Skin Essentials (included in your programme) and explain why they are foundational for skin health. We will also introduce you to the concept of heating and congesting foods and why we recommend you avoid them for the next 6 weeks.

Your 7 DAYS OF ME Cleanse

In between Session 1 and 2, you'll complete the Janesce 7 DAYS OF ME Vital Cleanse. This one week, gentle, clean-eating detox requires planning and dedication, but it's a real game-changer for skin and well-being. We will introduce you to 7 DAYS OF ME and help you to prepare for the cleanse.
Session Two

Skin Health Check-In (30 mins)

We will debrief your 7 DAYS OF ME cleanse experience with you and introduce a follow-up skincare menu to be followed for the remainder of the programme. We'll review skincare and skin nutrition rituals, answer any questions you have and introduce a new wellness ritual.

Petite Facial (50 mins)

Enjoy this beautiful petite facial as a reward for your dedication to the 7 DAYS OF ME cleanse. This Slow Beauty botanical facial will fast-track your hydration and boost your skin transformation.
Session Three

Skin Health Check-In (30 mins)

We will check in with you on how things are going.  By now you'll already be noticing changes to your skin.  Challenges may also have arisen which we can help you with as well as providing fresh recipes or routines to keep things on track in needed. A new wellness ritual will be introduced.
Session Four

Skin Health Check-In (30 mins)

This last session will be a chance to celebrate your skin changes and to consolidate the wellness habits that have made them possible.  We will discuss how you can maintain your newly glowing skin by interweaving food, skincare and lifestyle changes into your daily routines so that these wellbeing changes are sustained long after the programme is finished.  You'll receive an updated recommended prescription for Janesce skincare, Bestow skin-nutrition and wellness routines.

Signature Facial (1 hr, 20 mins)

This Slow Beauty facial is a treat for the skin and the soul complete with hydrating botanical actives and dreamy face, neck and décolletage massage. It's the perfect way to celebrate the well-being changes you have made to take your skin from 'good to glow'.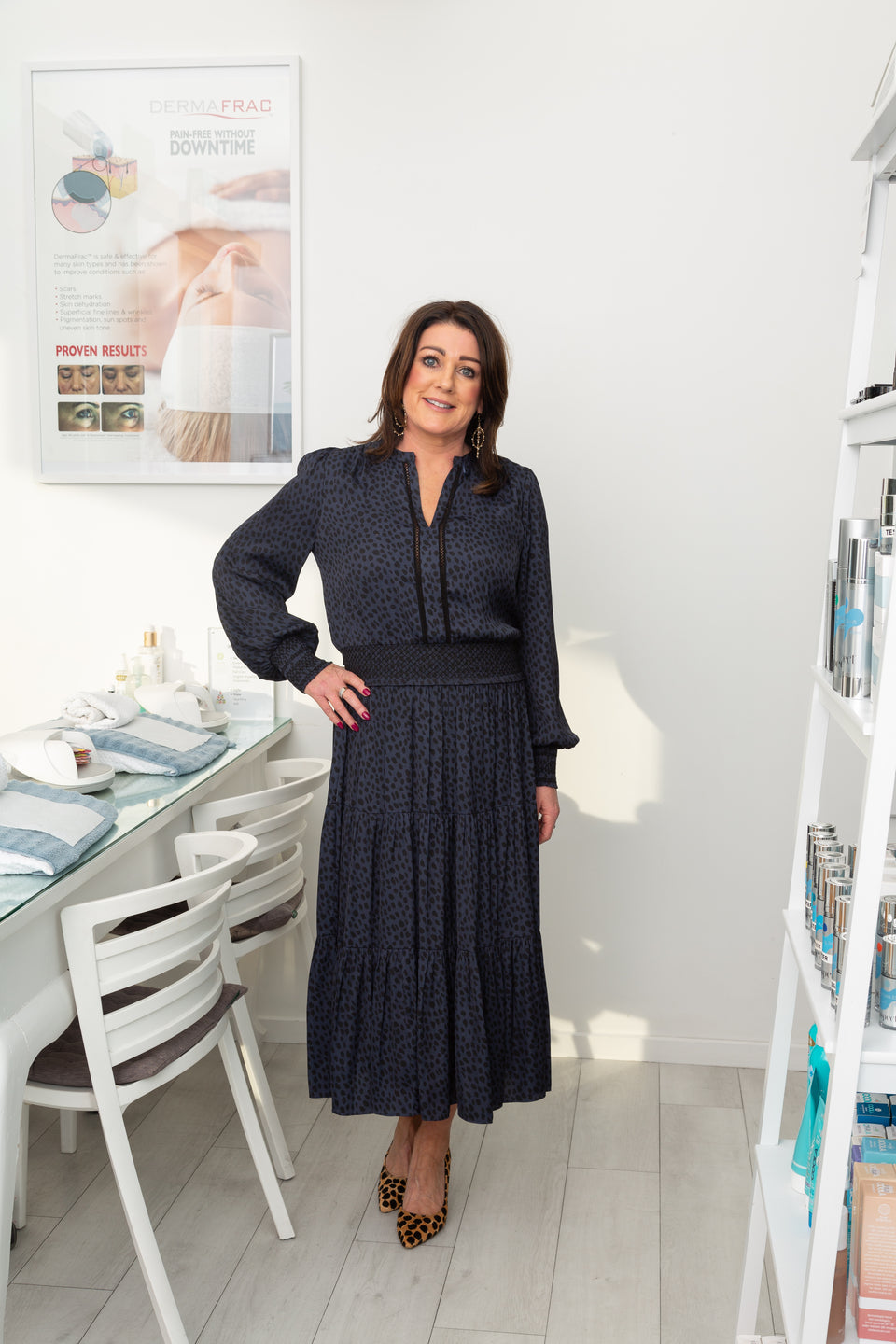 Let's Do It!
1. Book in for a free 15 minute pre-programme consultation by completing the form below or calling us on 03 377 8883. The purpose of this is to assess if your skin is suitable for the programme, or whether your skin requires the more in-depth 12 Week programme. It's also a chance for you to meet us, experience the environment, and ask any questions you might have before committing to the programme. If you decide to proceed the next step is to:
2. Book an appointment for Session One and complete our comprehensive Skincare online questionnaire. This alerts us to potential problem areas to pay attention to and gives us a good understanding of your starting point.
3. Prepare your mind for action and attend Session One! Payment for the programme is required in full at the first session.
Book Your Free 15min Consultation